Workshops
A deep, deep peace
YOGA NIDRA
Reduce holiday stress and restore your energy levels right before Christmas with this 2 hours Yoga Sleep / Meditation Experience. Yoga Nidra is a practice of relaxation that is so deep, it is said that 1 hour of Yoga Nidra is worth 3-4 hours of deep sleep. Recent research shows Yoga Nidra can help significantly reduce seriously high anxiety levels, on top of the regular benefits of Meditation. Bring your yoga mat, a pillow and blanket, because you are going to lay back and relax, DEEPLY.
UPCOMING YOGA NIDRA WORKSHOPS
Central New York
The Universal Yoga Studio, New Hartford
Friday, December 21 5:30-7:30pm $35
Long Island
Medwell Spa and Yoga, Farmingdale
Saturday, Dec 8 2-4pm. $40 To register call 516.755.5855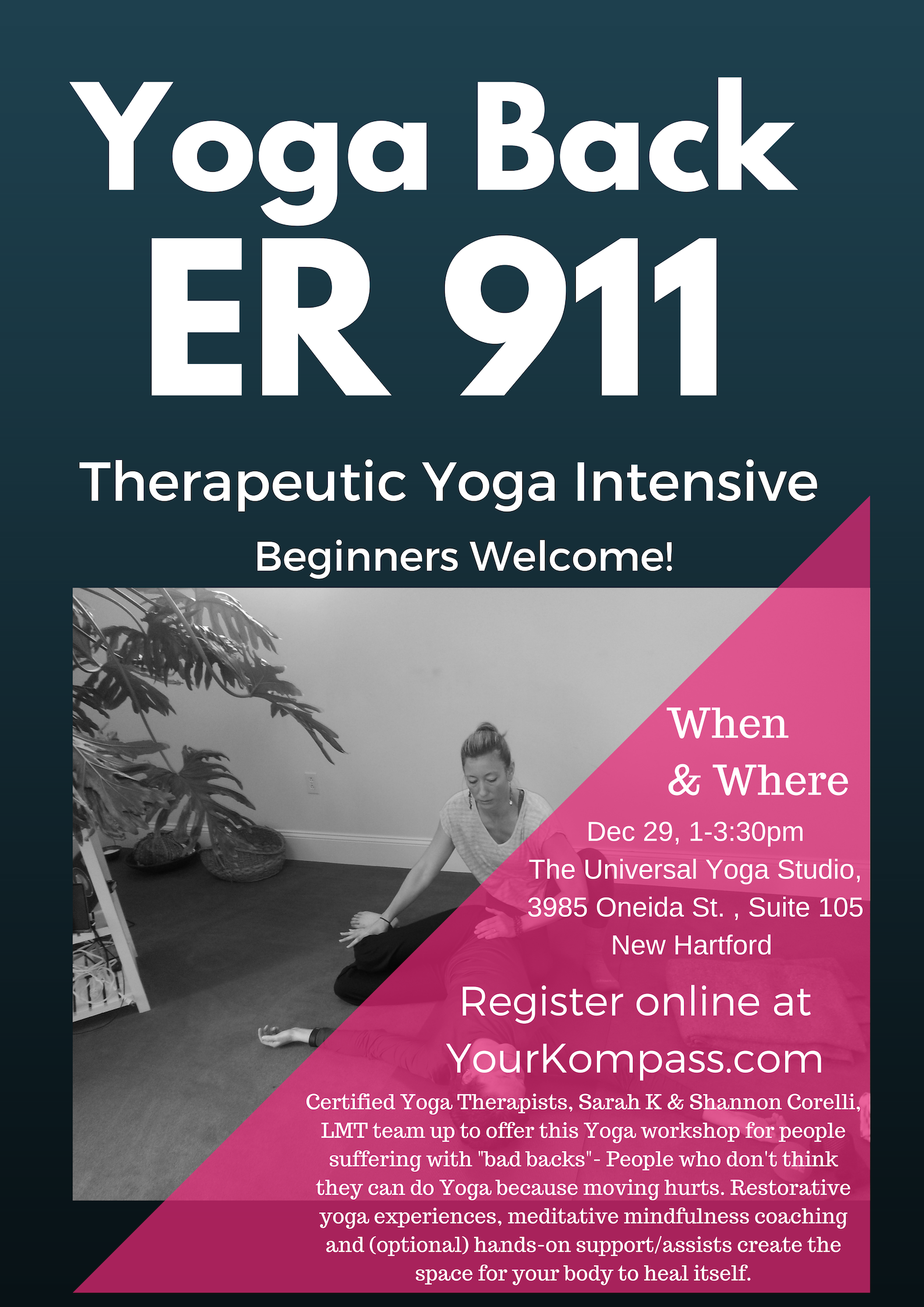 It's a brilliant partnership and an excellent class experience with Sarah and LMT, Shannon Corelli. The class will fill, so reserve your spot now! $45.
Yoga Body
2-hour Yoga Practice where you are coached in a meaningful meditative process - an experience of Breath, Body and Present-Centered Awareness. Yoga Body is your opportunity to transcend the input of the external and dive deep into the internal. Using your inner senses, you can learn to tap into your inner resources. You will learn ways of understanding and supporting yourself by listening to your body and learning to allow your body to inform your mind. Your yoga practice becomes deeply therapeutic when you attune yourself to what's happening now in your body while discovering positions, stretches, exercises and breath that produce sensations of pain, pleasure, work and relaxation. You become consciously empowered to navigate your yoga practice in the way that addresses your body's needs, moment-to-moment.
UPCOMING YOGA BODY WORKSHOPS
Central New York
Schedule Updates for 2019 Coming Soon
Long Island
Schedule Updates for 2019 Coming Soon